Our Capabilities
CAD SAMPLES/DESIGN SERVICES:
We have the capability to offer our customers CAD samples to solve and design their unique product packaging needs. Our structural designer has over 30 years experience to meet the specific requirements of your product content. You give us your product and our structural designer will create what you need. Be it a Point of Purchase Display (POP), a Retail Package, Literature Mailer or a Shipper Carton with custom innerpack to protect your product. Just to mention a few of our design capabilities.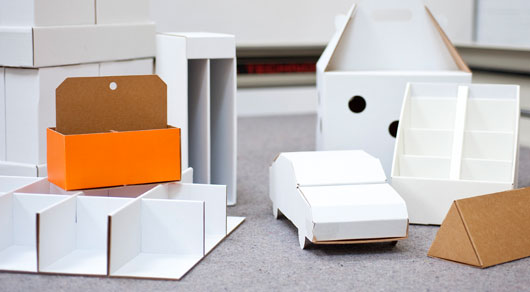 STOCK BOX PROGRAM:
Email us for a copy of our stock box list.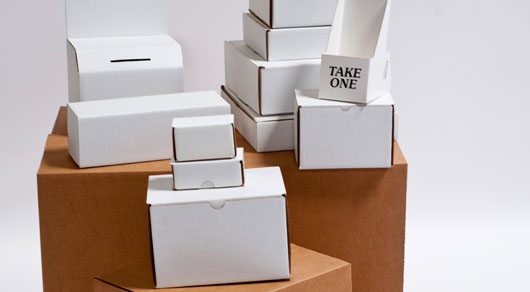 SPECIALTY DIE-CUTTING: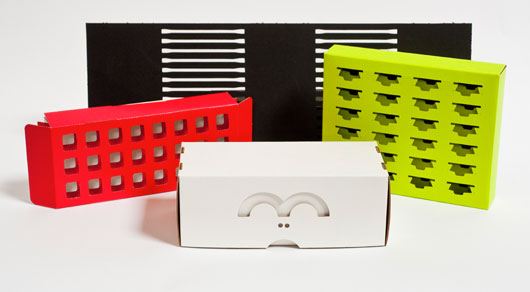 FULLFILLMENT:
Hand assembly and Pack-out Services
LOGISTICS:
We operate our own trucks; therefore, we are able to coordinate client specific shipping schedules.
WAREHOUSING:

With 5 local warehouses, Phoenix Packaging Inc. will craft warehousing and Just-in-Time delivery programs for our customers needs.  Our ability to warehouse for our customers saves them money and floor space.
EQUIPMENT: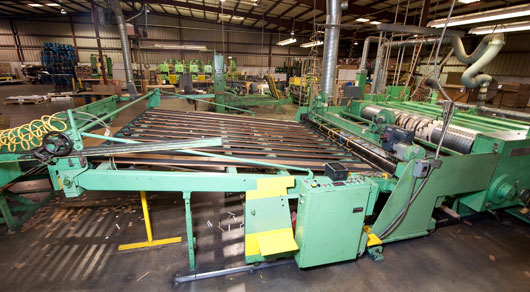 1) 66 x 110 McKinley 2-color rotary die cutter
(Minimum sheet size: 15 x 21)
2) 66 x 110 McKinley 4-color top printer
(Stand alone press/all clay coated/Kemi items run here)
(Minimum sheet size: 25 x 40)
3) 50 x 113 Hooper 1-color flexo-printer/slitter
4) In-House Ink Blending System (Poteet Bases)
5) 42 x 62 Bobst SPO-160 auto platen die cutter
(Can run chipboard, plastic corrugated, & foam core
6) 80 x 100 Pioneer roller press die cutter
(Can run chipboard, plastic corrugated, & foam core
(Substrates: 50pt thru BC as well as finished cartons)
7) Automaton: Model EM Litho Label Laminator
Max substrate: 80" x 120"
Max label size: 65 x 82
8) Automaton: Model A+ Litho Label Laminator
Max substrate: 80″ x 120″
Max label size: 65 x 82
9) 40" Pot Devin label laminator
10) Universal-Comet folder/gluer
11) Bobst/Post 1066 specialty gluer
(Small shippers, auto lock bottoms tubes, double glue tabs, etc.)
12) General hot melt gluer (2-piece display bases)
13) Universal hot melt gluer (jumbo/2-piece cartons & bases)
14) 96" S&S 4-bar slitter
15) 48" J&L band saw
16) 98" Langston Corrugator / B, C, E, BC, & EB flutes
(Dec'99 / partner-Pinnacle Corrugated)
17) Beseler shrink wrap oven 10" x 29"opening
18) Beseler "L" sealer 30" x 45"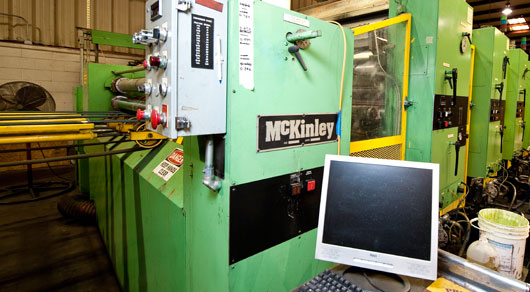 Contact Us

Email:
sales@purplepackaging.com

Phone:
336 724-1978

Fax:
336 724-1899
Physical Address:
221 W. 12th Street, Winston-Salem, NC 27101
Billing Address:
P.O. Box 15091, Winston-Salem, NC 27113
---