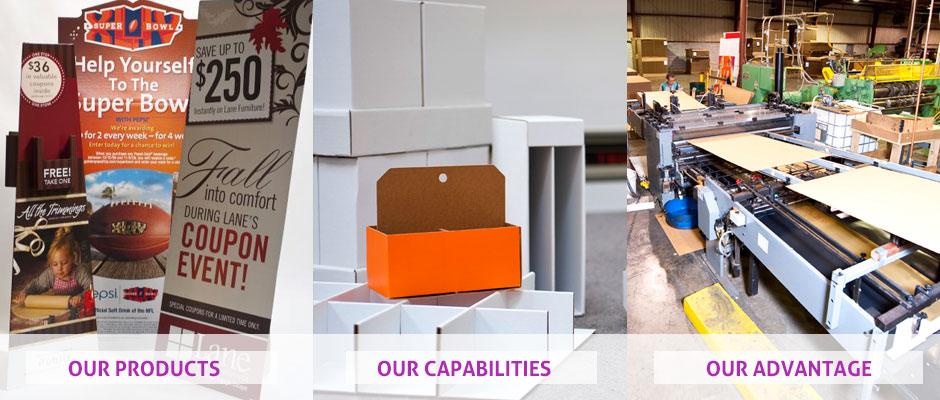 Corrugated is a high-performance packaging material that serves two purposes: to protect your product during delivery, as well as marketing and branding your product at the consumer end. How your product is packaged and designed is a key driver in attracting customers, setting yourself apart in the marketplace and increasing your sales and profits
Phoenix Packaging is your dedicated source for corrugated graphic packaging and displays for 30 years. We also offer CAD samples, stock boxes, fulfillment and warehousing options.
Phoenix Packaging can create the entire packaging solution from concept to completion. Every project is custom designed to your company's specific needs and goals. Contact us today to get your project started!
Contact Us

Email:
sales@purplepackaging.com

Phone:
336 724-1978

Fax:
336 724-1899
Physical Address:
221 W. 12th Street, Winston-Salem, NC 27101
Billing Address:
P.O. Box 15091, Winston-Salem, NC 27113
---